---
---
Here are a few pictures of Pat Lyons' layout.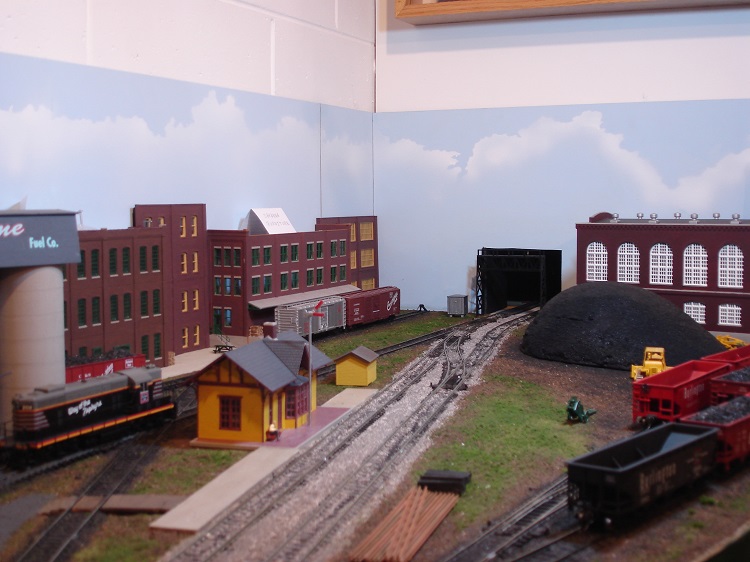 ---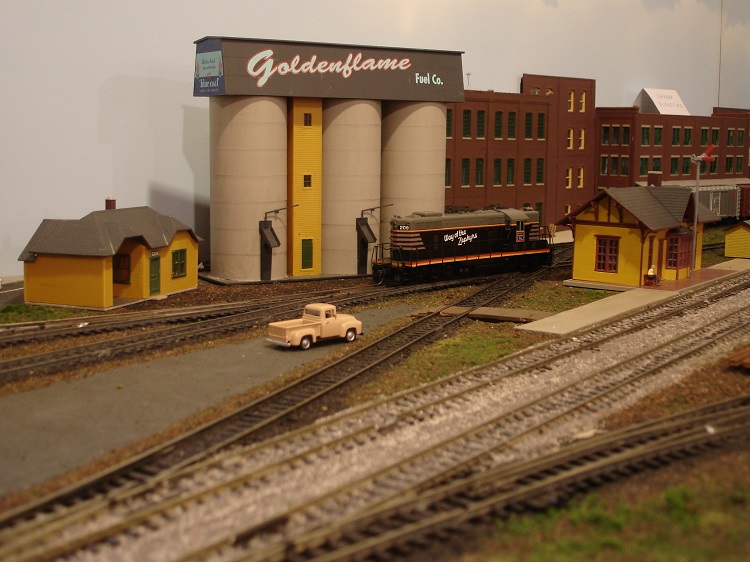 ---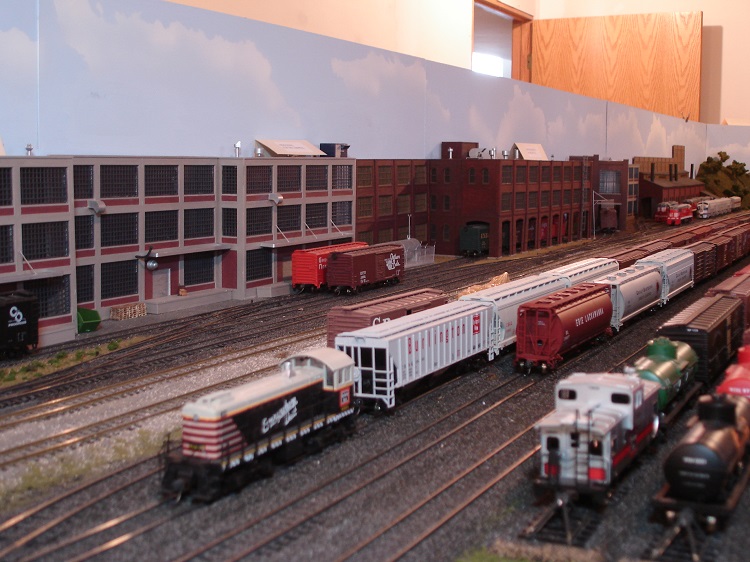 ---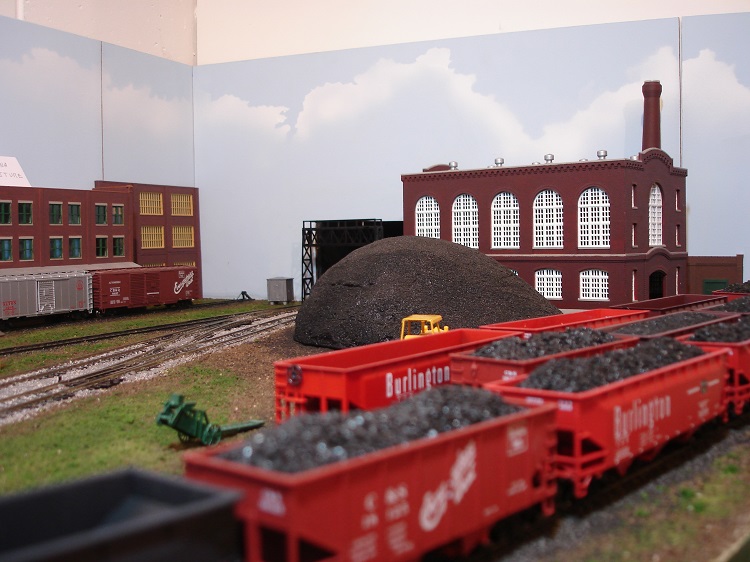 ---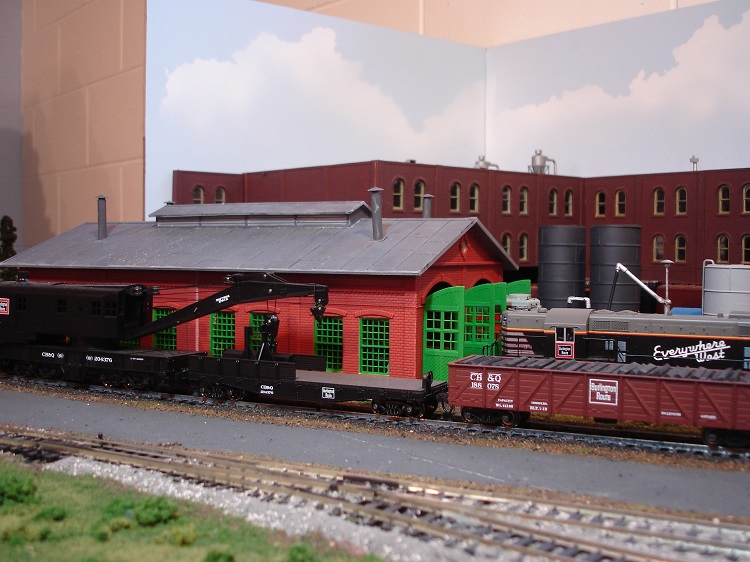 ---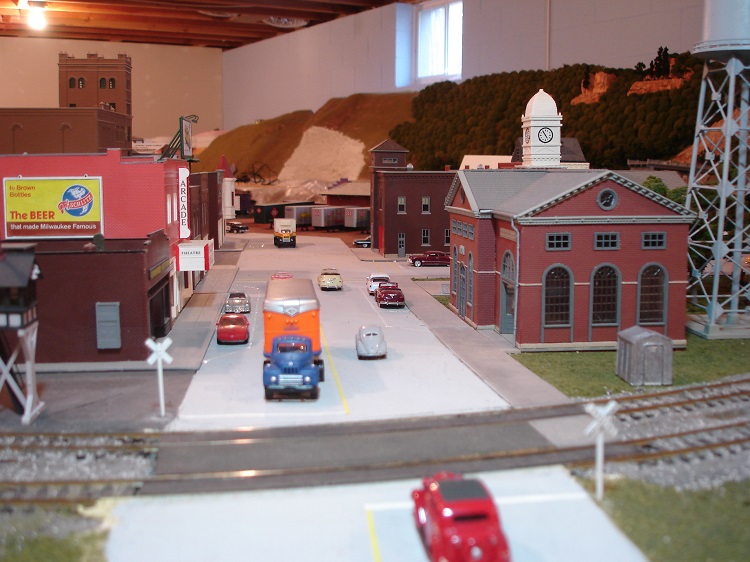 ---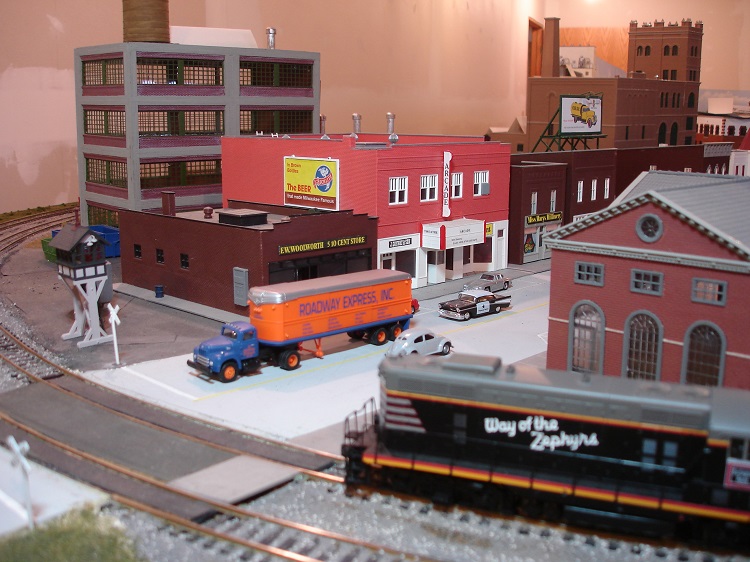 ---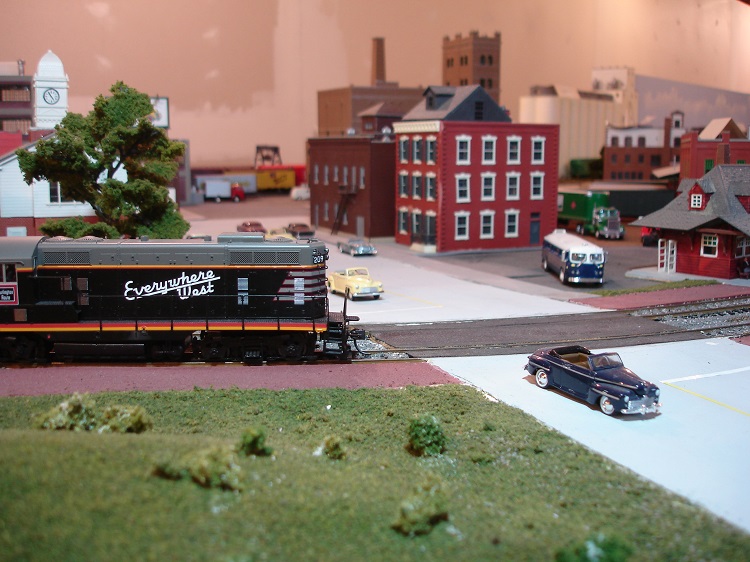 ---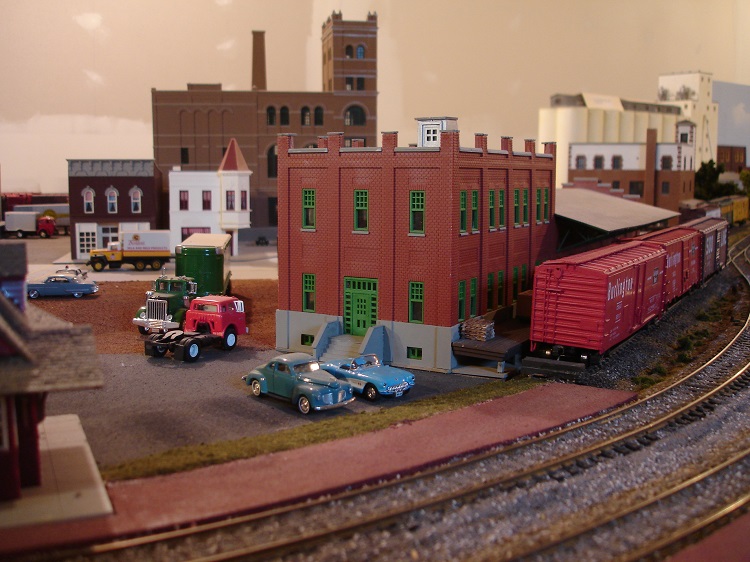 ---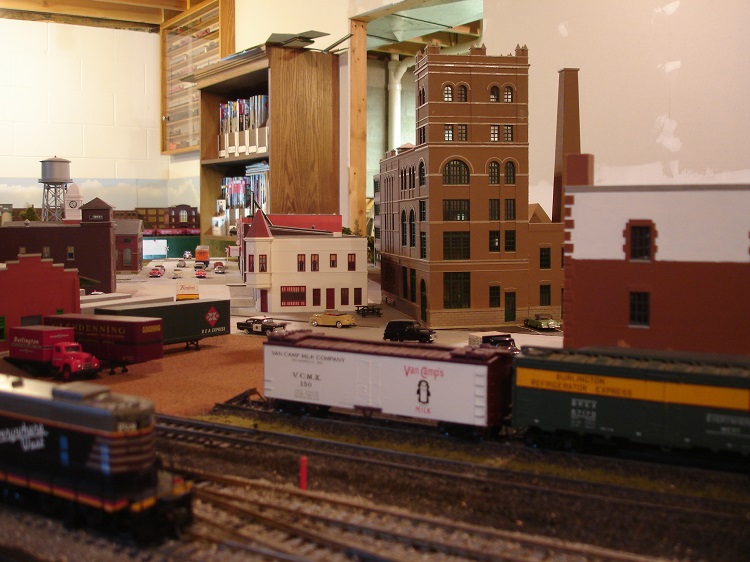 ---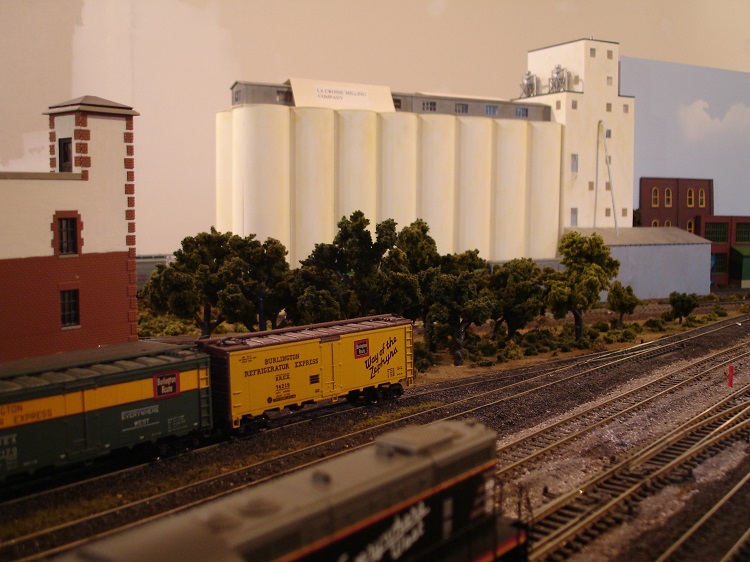 ---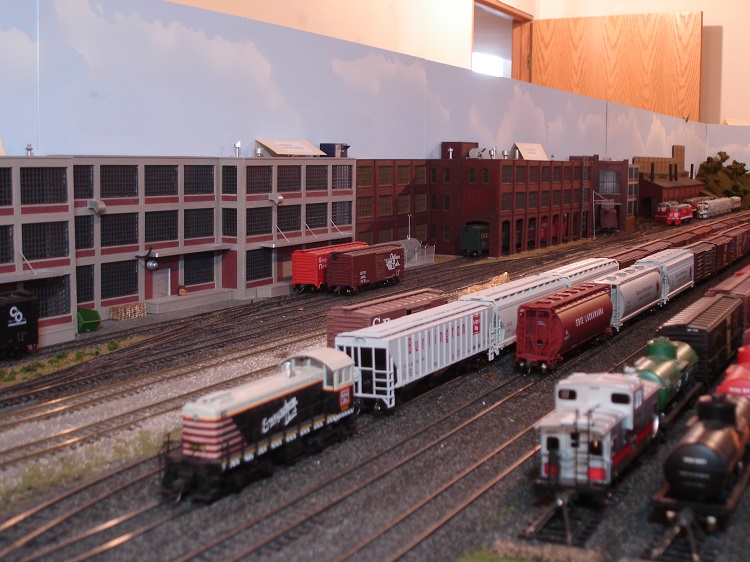 ---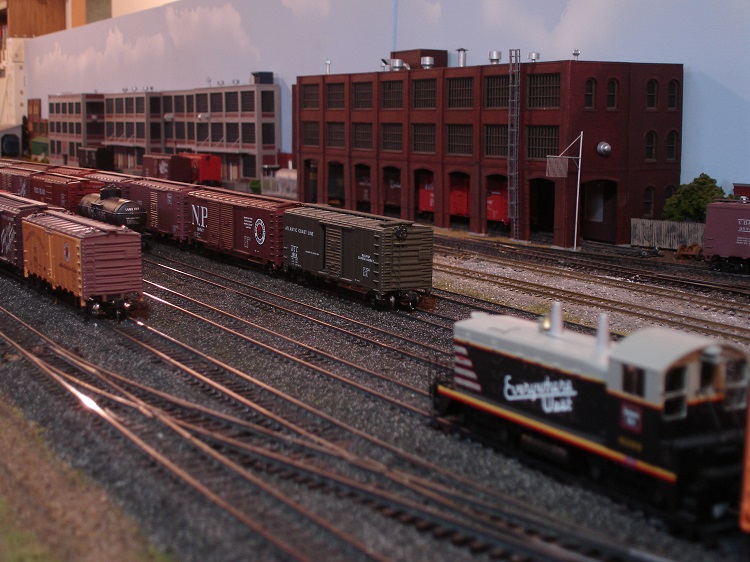 ---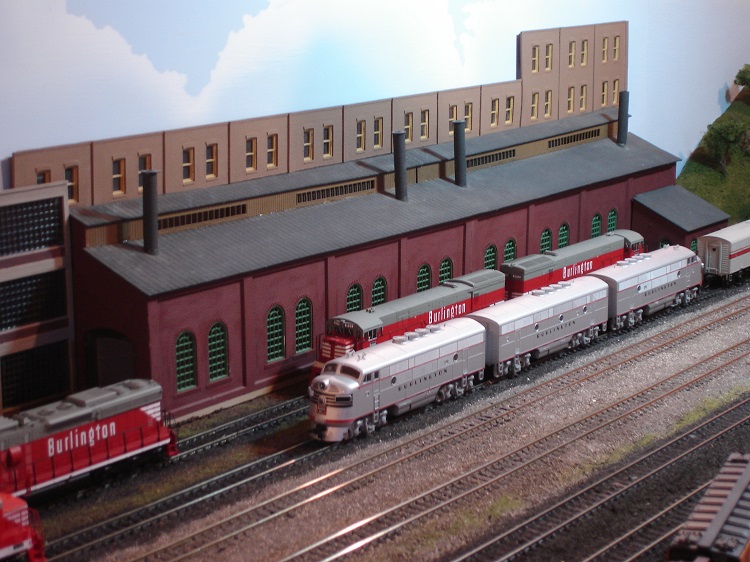 ---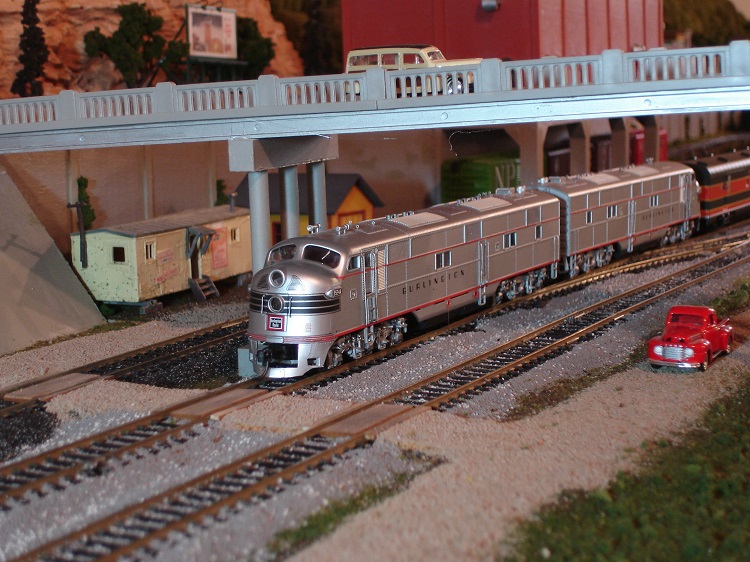 ---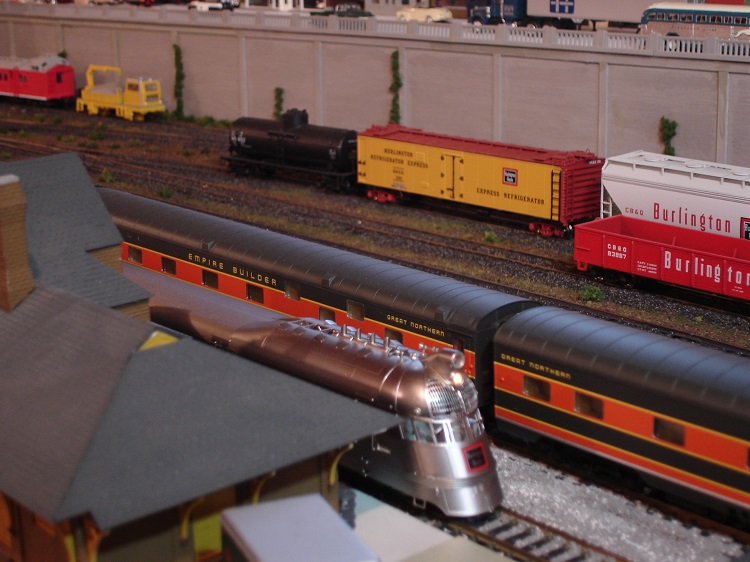 ---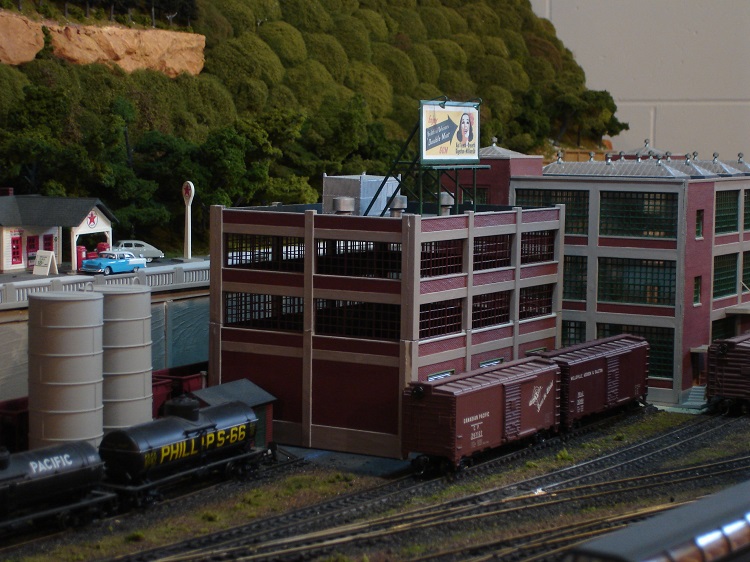 ---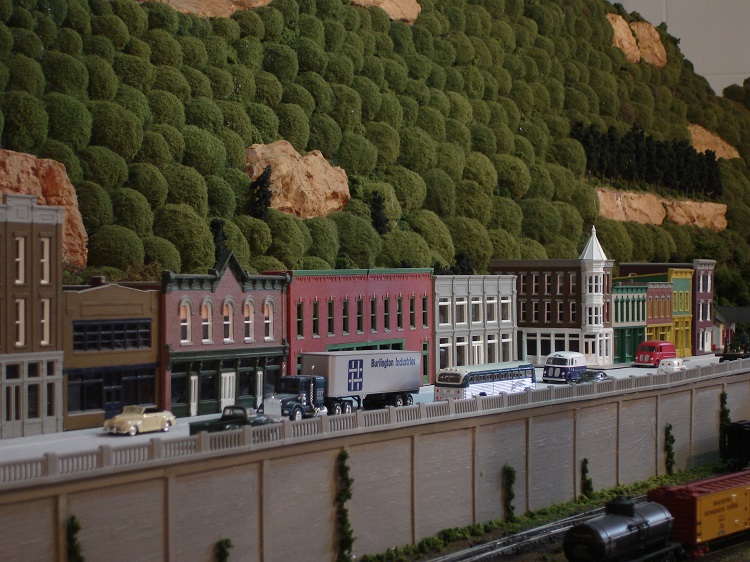 ---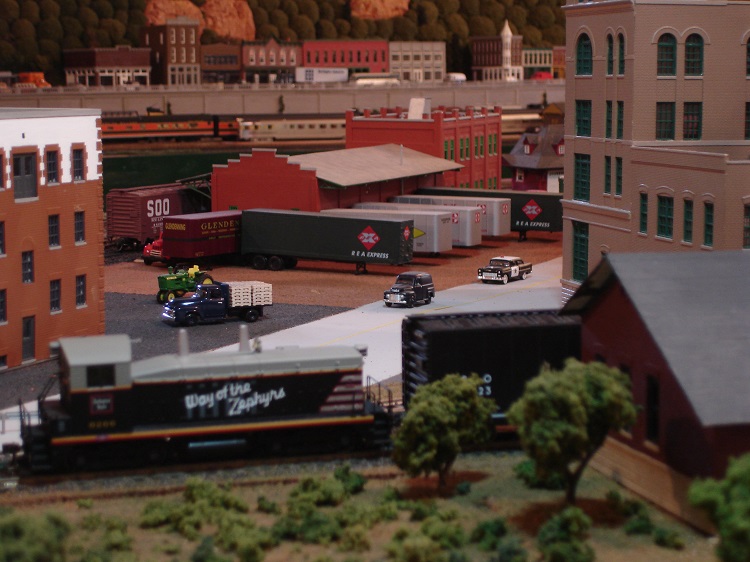 ---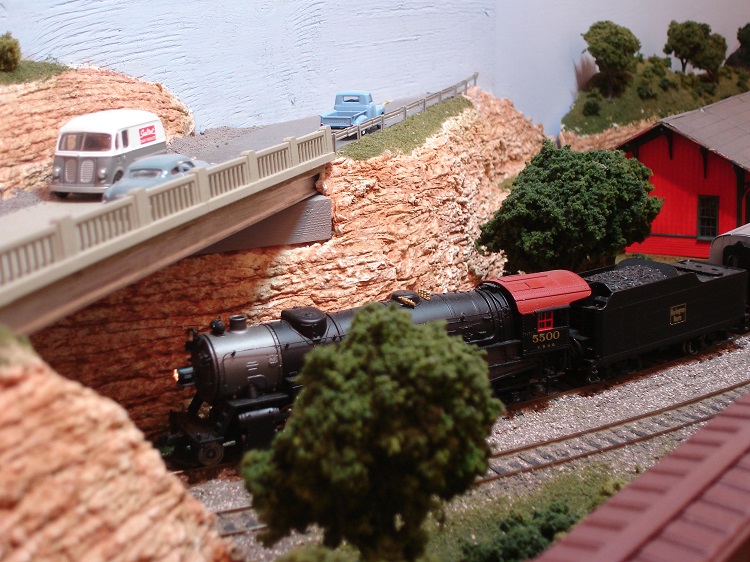 ---
The "Q" in Wisconsin
Trains have always fascinated me. Yes, my brother and I had a Lionel train set when we were young. Numerous trips to the Museum of Science and Industry in Chicago and endless hours watching trains on the magnificent O Scale layout that was donated by the Santa Fe to the Museum also sparked my interest. I also remember trips to the downtown Chicago department stores to view the display layouts developed by Lionel and American Flyer each Christmas Season, the Chicago Railroad Fair and frequent train trips from Chicago to Horicon.

I have always enjoyed passenger trains. The CB&Q owned a great fleet of stainless steel passenger equipment. In addition, the CB&Q pulled the GN's and NP's name trains between the Twin Cities and Chicago, usually behind E units in the post-war era. Modeling the CB&Q along the Mississippi River in Western Wisconsin presents a great modeling opportunity to recreate these exquisite passenger trains and was the inspiration for this layout.

Magnificent bluffs flank the Upper Mississippi River Valley. I have completed a 37' recreation of these bluffs. It makes an excellent backdrop for passenger operations. I have used some modeler's license in the construction of the layout. Most towns along this route were small, rural communities. They have been expanded to support more opportunities for freight operations.

There is a staging yard under the bluff representing the Dayton Bluff Yard in St. Paul as the Western terminus and the Cicero Yard in the Chicago area as the Eastern terminus. At Savanna, IL a branch line ran south throught Western Illinois to Galesburg, IL and connecting with the CB&Q's Chicago/Denver main.

One of the pleasures of this hobby is collecting models of the Q's passenger trains that my have not run in regular service on the LaCrosse Division. The Pioneer Zephyr and the California Zephyr also make regular appearances because they are so closely identified with the "Q". Like many modeler's I know, my locomotive fleet is primary diesel. To introduce steam operations a Steam Excursion is a feature at operating sessions.
Back to top