---
---
Here are a few pictures of Arpad Eiler's layout.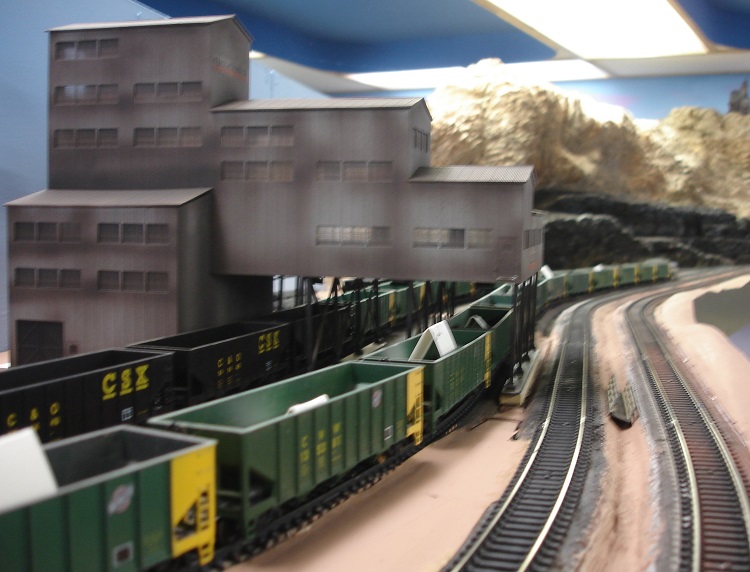 ---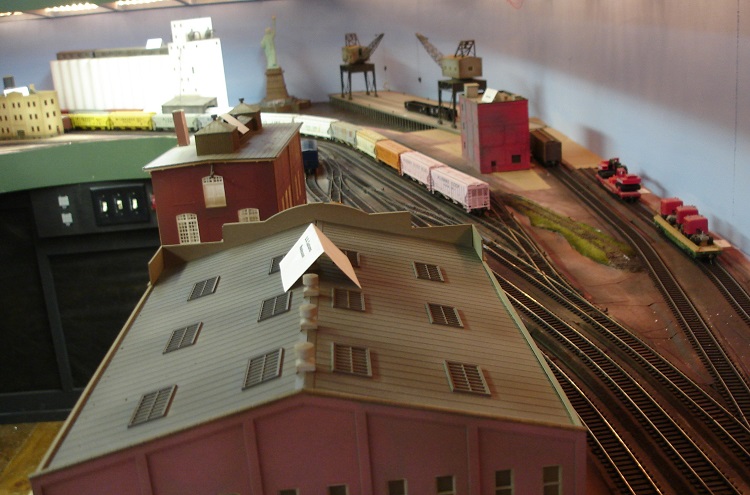 ---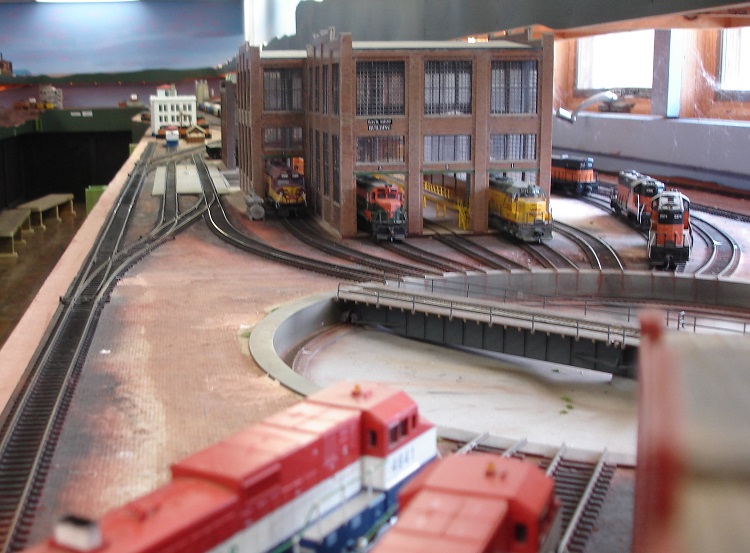 ---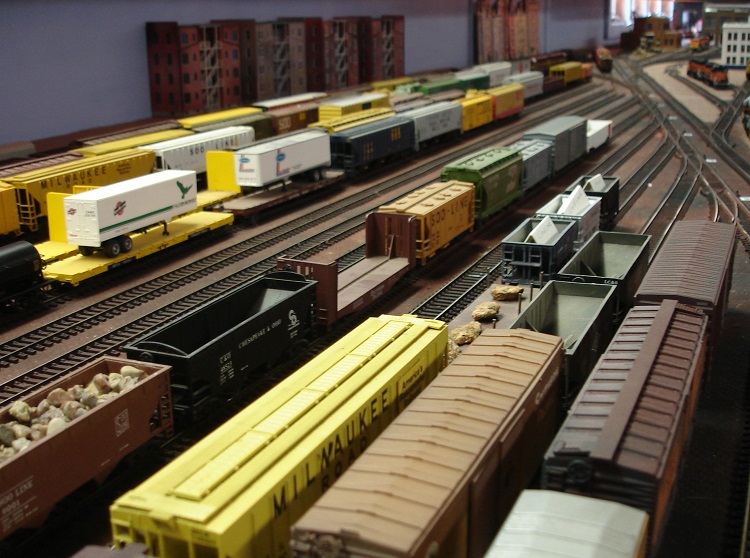 ---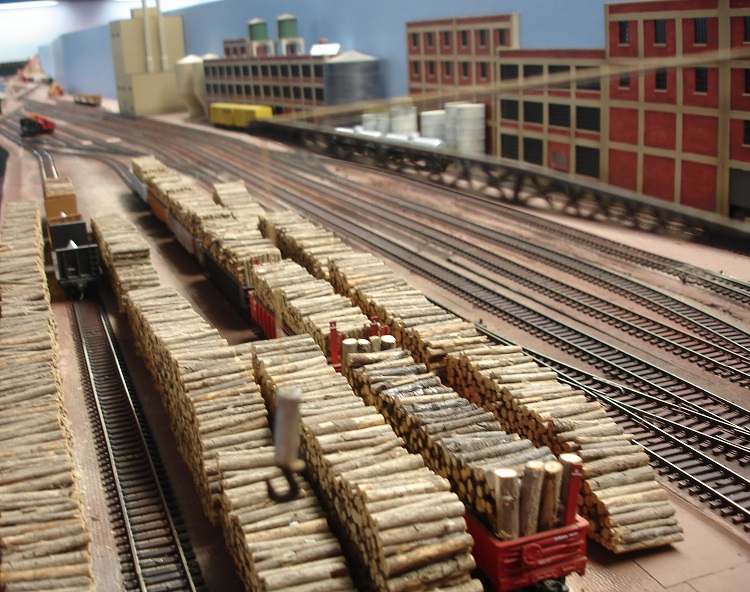 ---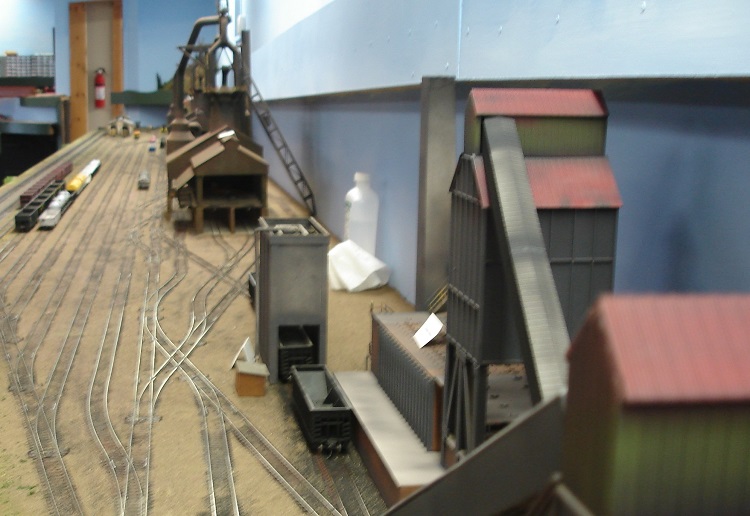 ---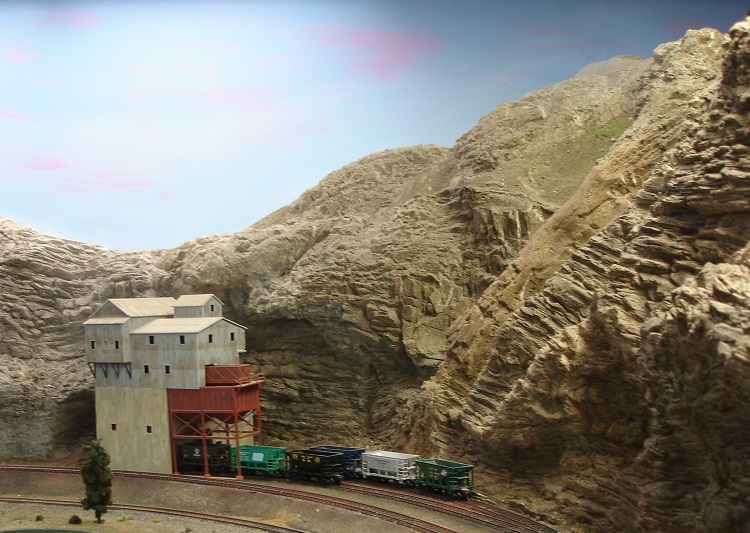 ---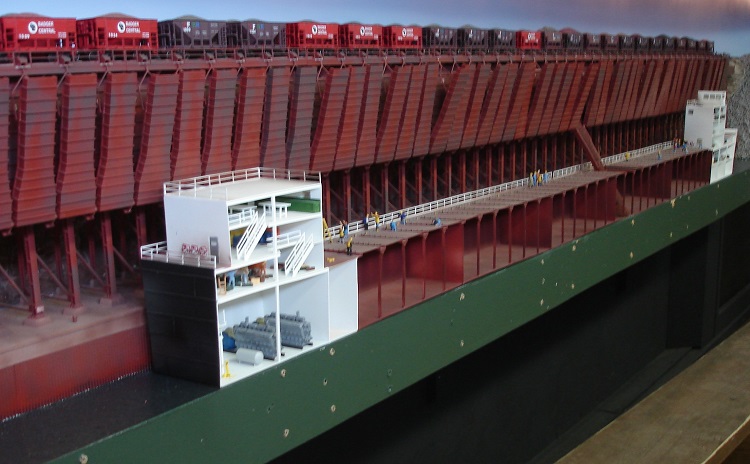 ---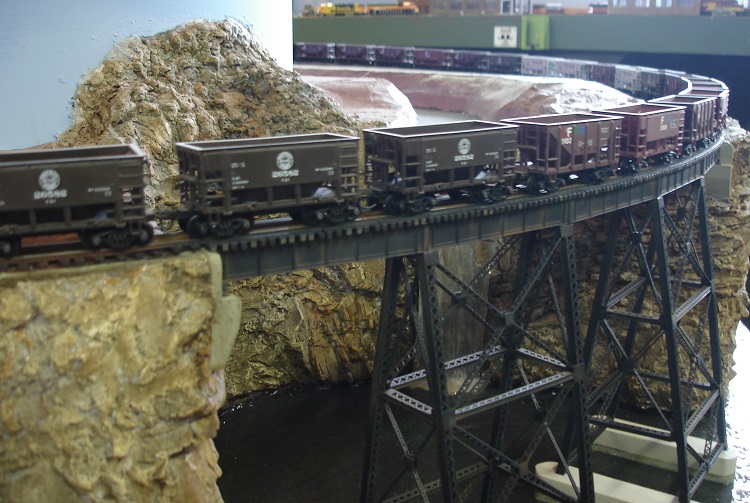 ---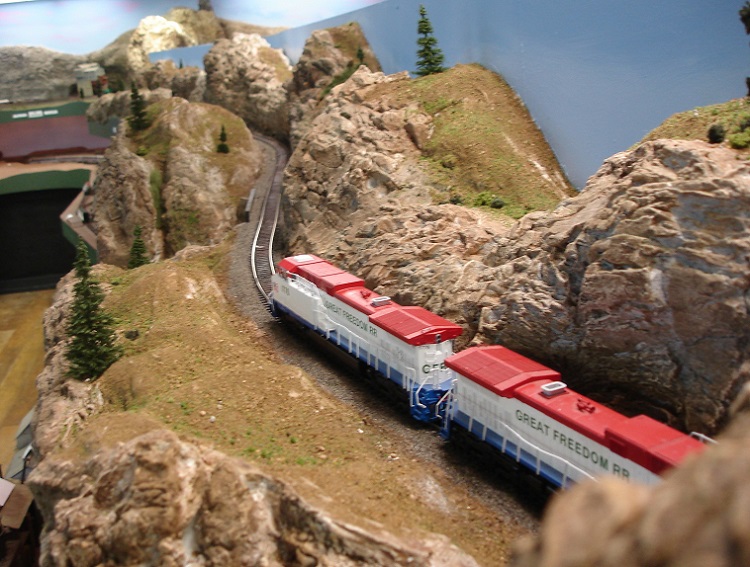 ---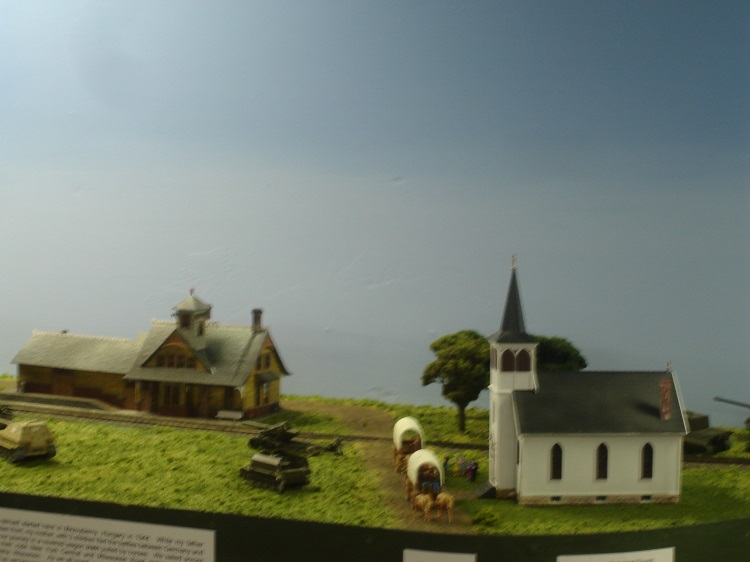 ---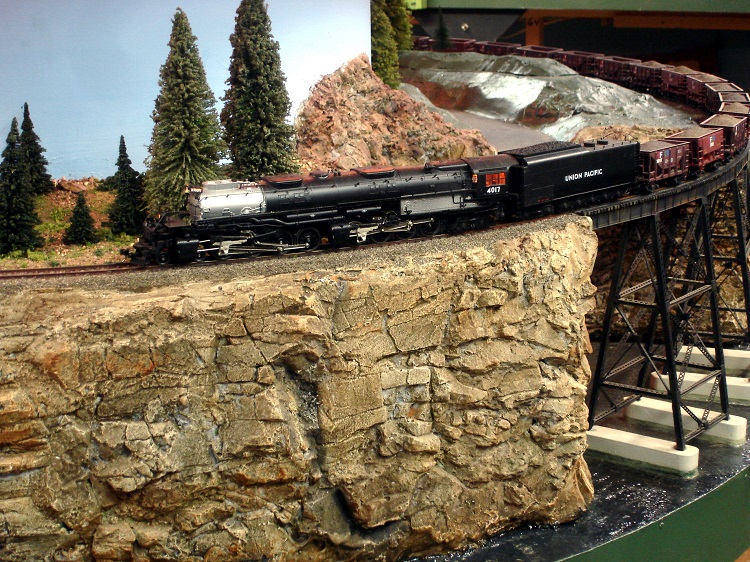 ---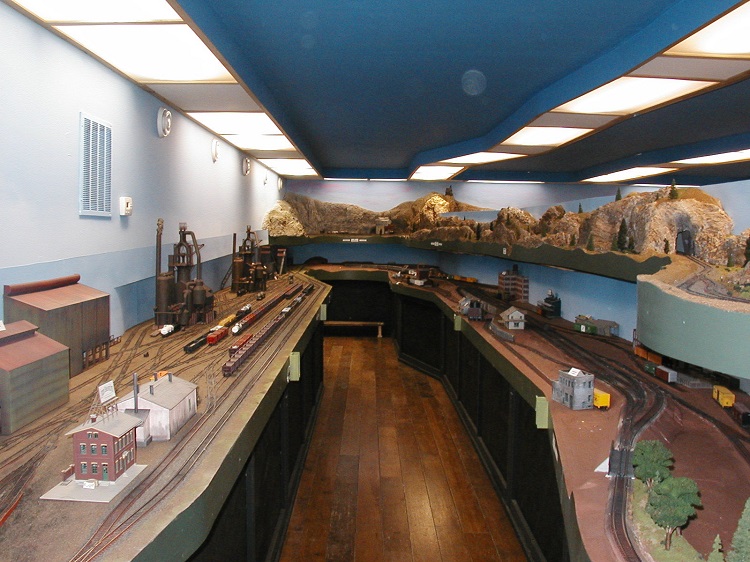 ---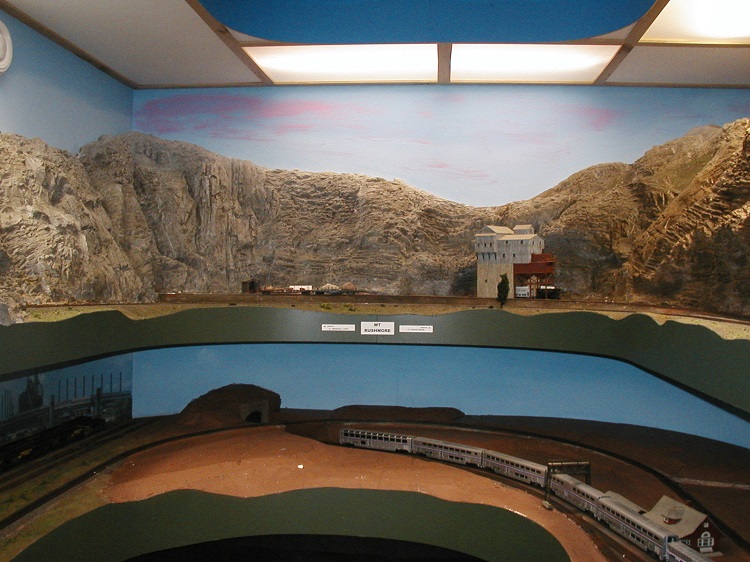 ---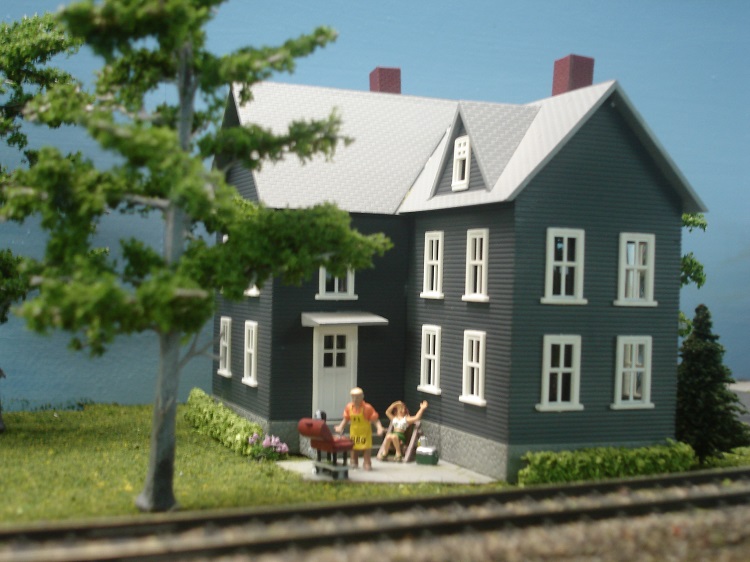 ---
---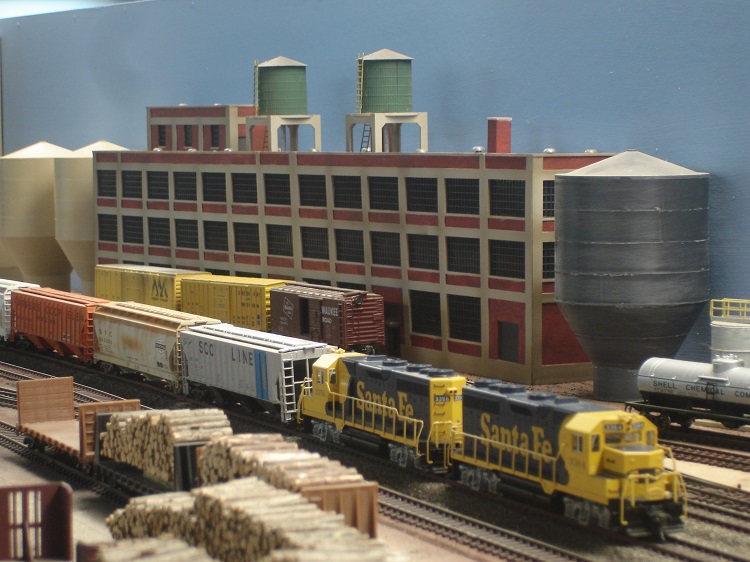 ---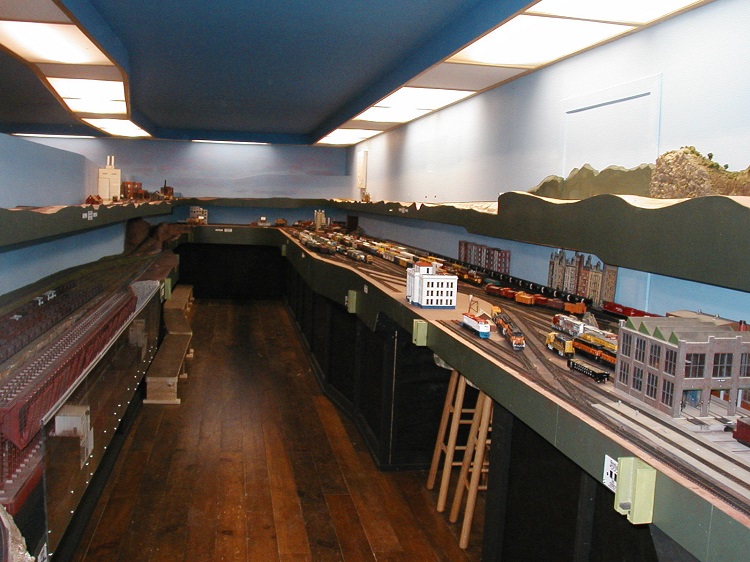 ---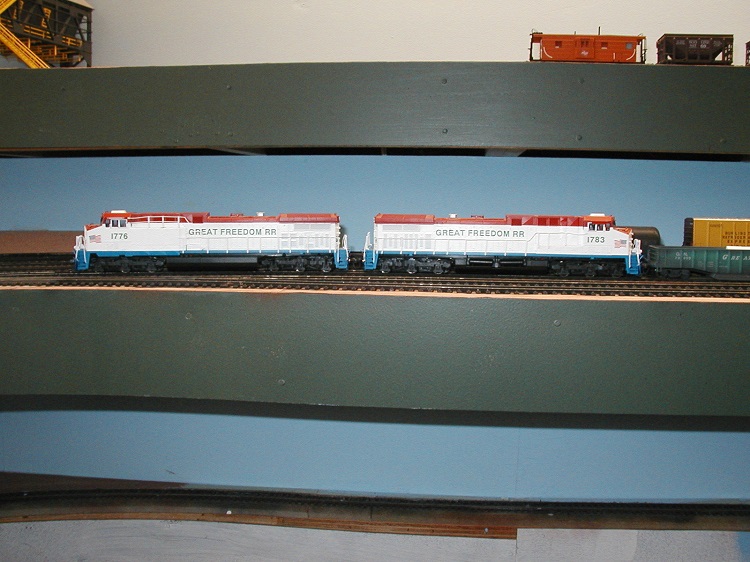 ---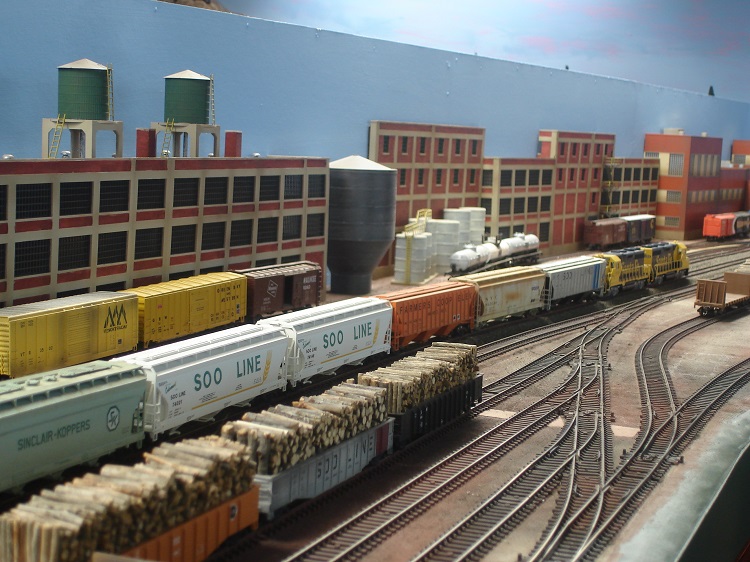 ---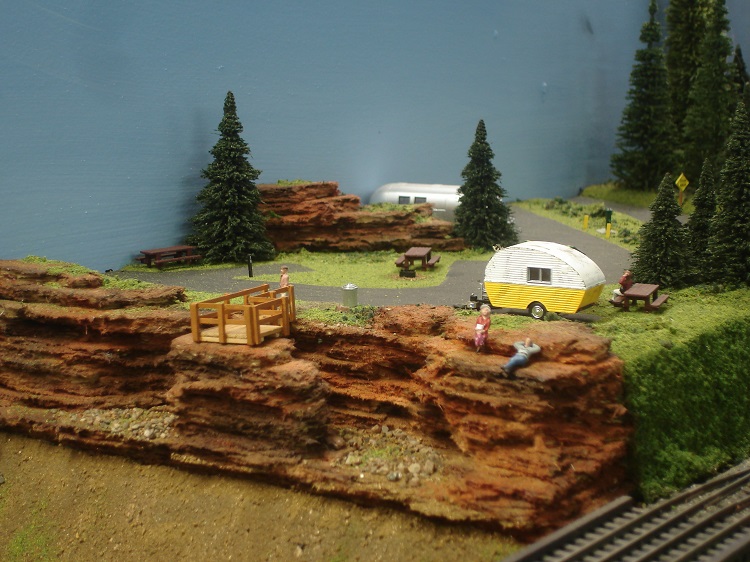 ---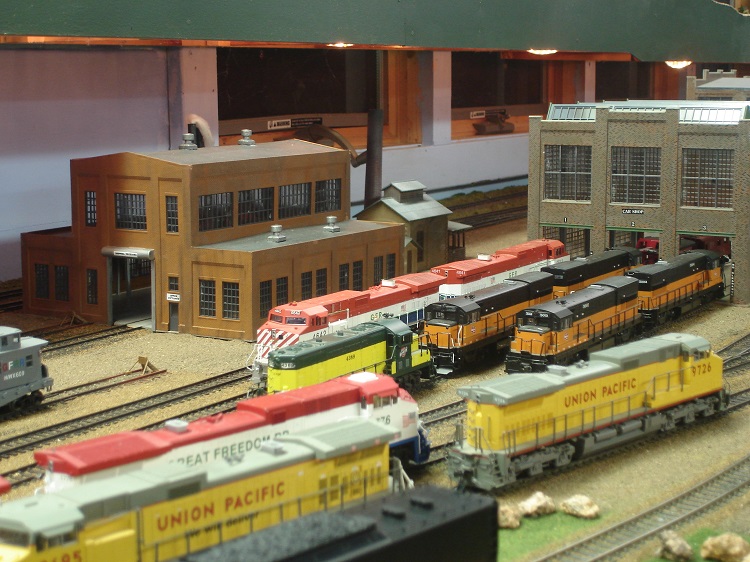 ---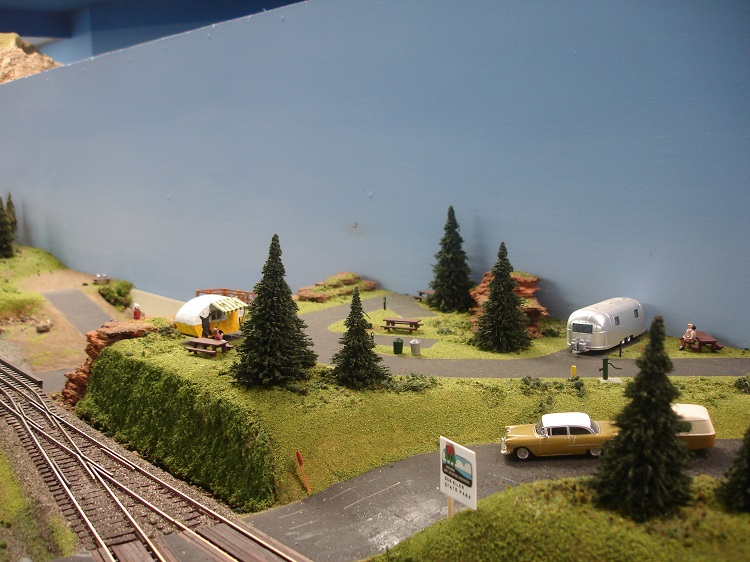 ---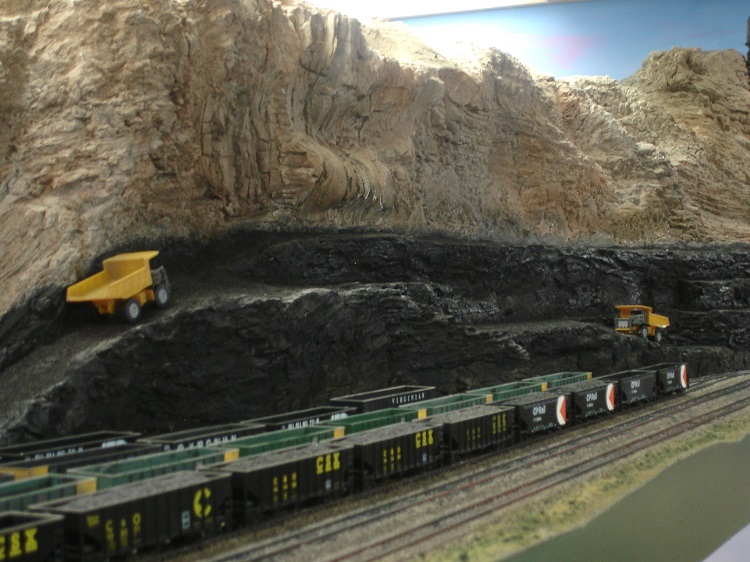 ---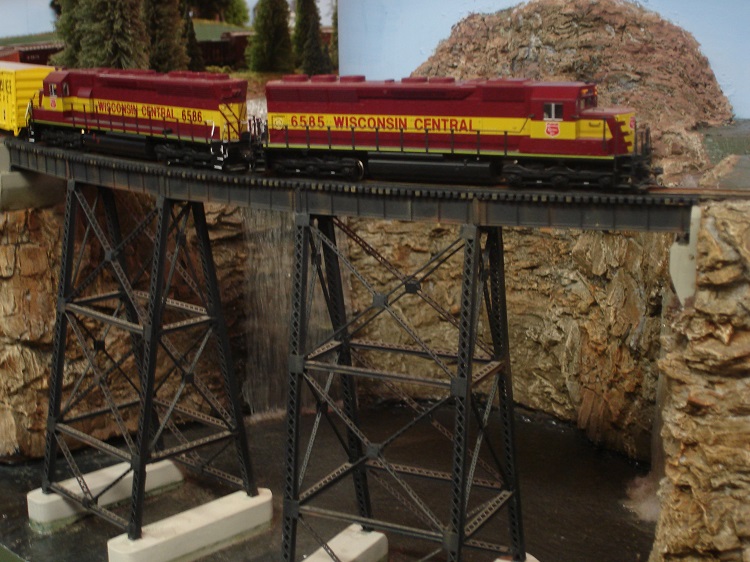 ---
Great Freedom Railroad
In a place far away and a time long ago, a small family faced the strong arm of an oppressor. So powerful and brutal was this arm that they fled in the night, muffling the cries of their small children. Amidst the bombings and bullets, the mother and children took refuge while the father fought for their freedom. Wounded, he rejoined the family to welcome their fourth child into the world. Though destitute, homeless and now country-less, their dreams were to find a new land that could give them an opportunity to make a better life for themselves. With hope and trust in their hearts, they embarked upon a great journey across the ocean to a new land. The seas were rough and the conditions appalling, but the large statue in the harbor gave them reassurance and a sense of calm. There was eagerness for the youngest in the family, for he saw all of this with new eyes. They boarded a train to take them into the heartland of their new country. They had little money to eat, so each penny was counted. The eldest child spoke a little English, so he carefully read all the signs to insure their safe journey. Finally, their new home appeared through the train windows, and there people stood to welcome them. That fateful train ride from New York to Wisconsin was literally a ride to freedom. The youngest child never forgot the memories of that trip or the history his family lived through.

The title Great Freedom Railroad reflects both this journey and an attitude of appreciation. The color theme reflects the red, white and green colors of Hungary and the red, white and blue of America. A view of the railroad will reveal that all the roads, cities and factories are named after political figures and their impact on history, be it good or bad. Some of these may even be thought provoking. The railroad encompasses a room 26' x 46'. It is a linear style double deck layout focused around a large classification yard, a major steel mill, paper mill, a large port facility, ore dock, coal and ore mine, with five interchange tracks of other club members' railroads. There are also several cities with intensive switching industries. All track is in place and scenery is in various stages of completion. The Great Freedom Railroad could not have been born without the support of the time and talent of many of Waupaca Area Model Railroad members. It is our hope that you have a pleasurable and memorable experience as you embark upon your exploration of the layout.
Back to top